PIGEON ALLEY ANTIQUES & COLLECTIBLES
| | |
| --- | --- |
| | IOFFER HOLIDAY MALL PAGE |


HOLIDAY GIFT SHOPPING MADE EASY!
FREE GAMES, GIFS AND DOWNLOAD!
Come shop with the stores on Ioffer, where you will find everything that E-bay or Yahoo may offer, but with a better chance to make your best buy by offering what you think you are willing to pay. the Stores carry everything from glass, to golf clubs, cars, real estate, antiques to new items, clothes in hot styles or classic for everyone, plus we have some of the best holiday recipes in the club listings, You can make a stock, roast a turkey and eat some great desserts!

Christmas and the holidays are almost here! Shopping mall crowds,high gas prices, parking lot hassles and accidents, high prices, having to carry your gifts out in the weather from the shopping malls and then into the house! Driving all over town to find that perfect gift at the right price and then the store is out of it. Let us at Ioffer.com make it easier, plus have the perfect gifts all delivered to your door. We will deliver to you. NO CROWDED MALLS, NO WAITING IN LONG LINES, NO PARKING LOT HASSLES!
Enjoy your visit and have some fun with the free gifs, animations or playing the games here, copy any of the animations or GIFs that you find around the store ads that you want to use on your pages, or play a game or two as we add them. All are public domain and free to use, so enjoy them. This is a family safe site, we do not allow any pornography or smut on our sites. So scroll down the pages for the games, graphics, trivia and some great stores to shop at!
Don't forget to check page 2 with the Santa link to track Sant'a progress with NORAD! Also look for the link to the Christmas carol lyrics coming soon!
Check the great deals on Ioffer stores for the holiday season. Make an offer on a single item or save even more by bundling several purchases from a store together.
Make an offer!
It's not an auction, it's better than an auction!
| | | |
| --- | --- | --- |
| | | |
The Santas above make great gift tags or place cards for your holiday parties . Just print out, punch a hole in a corner for the ribbon for the gift tags, and just fill in what you want your messege to be!
days left before Christmas!
Wychwood Fragrances
All incense handmade fresh to order here. Fragrances, oils,light bulb rings and more.

Hopalong Howie's Trading Post
Just about everything for the kitchen plus! Top quality cook ware at the best prices,super customer service.

Moon Pearl Goddess Incense Holder $7.49 or best offer. Many more fragrance items and incense holders.Make me an offer!

tri-ply 18/10 clad stainless steel,Roasting rack included, Dw safe $89.95, make me an offer.
Happy Holidays!
The North Pole or Turkey? Santa Claus got his name from Saint Nicholas, a bishop of the town of Myra, who was known for being especially kind to children. Today, Myra is part of the country of Turkey
He is known throughout the world, by various names; Santa Claus, Father Christmas, Kris Kringle, Saint Nicholas, Sinterklaas, St. Nick, and Pere Noel. On Christmas Eve, countless children all over the world lie in their beds while "visions of sugarplums dance in their heads." When they awake they will excitedly check to see if Santa Claus has come to bring them gifts.


TOOTSTOWN DISCOUNT DECOR and GIFTS
Many items offered

CrazieKaren's Creations and Stuff
Quilts, pillows, potholders, purses, baby items, custom made special order items. Make me an offer!

Sterling Silver Charm Link Bracelet With Heart Pendant $39.99 make me an offer!

Handmade Denim Purse/Totebag $29.99 This bag is an original from CrazieKaren's Creations,15" wide, 11.5"tall, and 4" deep. Small Brass Candleholder with Heart $4.99
Visit often to check out the latest deals on gifts and presents for the holidays, get free gifs and animations or play the games! Look for the holiday trivia scattered through the site.
Did you know??? The Christmas season begins at sundown on 24th December and lasts through sundown on 5th January. For that reason, this season is also known as the Twelve Days of Christmas.
Happy Holidays!
The idea for using electric Christmas lights came from an American named Ralph E. Morris in 1895. The new lights proved safer than the traditional candles, which often started fires by falling in the dry Christmas trees.


lotsofjewelry
Estate Sale Jewelry, Some vintage and some contemporary

H & A Handcrafted Gifts
Specializes in handmade soaps, made fresh when ordered, one bar at a time.

Estate Sale Jewelry ~ beautiful pieces of estate sale jewelry many pieces are 4.99 or less! Select several items and Make Me an Offer!

Wooden handpainted crate,filled with my handmade autumn leaves guest soaps for a perfect holiday or Thanksgiving gift.Or pick one full size soap.Colors will be assorted reds,golds,browns etc $5.99 or Best Offer
The first printed reference to Christmas trees appeared in Germany in 1531.
Real Christmas trees are an all-American product, grown in all 50 states, including Alaska and Hawaii. California, Oregon, Michigan, Washington, Wisconsin, Pennsylvania and North Carolina are the top Christmas tree producing states. Oregon is the leading producer of Christmas trees - 8.6 million in 1998. Christmas trees are edible. Many parts of pines, spruces, and firs can be eaten. The needles are a good source of vitamin C. Pine nuts, or pine cones, are also a good source of nutrition. The best selling Christmas trees are Scotch pine, Douglas fir, Noble fir, Fraser fir, Virginia pine, Balsam fir and white pine. For every real Christmas tree harvested, 2 to 3 seedlings are planted in its place. Each hectare provides the daily oxygen requirements of 45 people.

Laughing Dragons Jewelry
Offering Body Jewelry, Fashion Jewelry and Barbies

Vintage and Collectible Treasures
Wonderful and Fun Gift Ideas! Memories from the 60's, 70's and 80's

14G Reverse Dolphins Red Gem Belly Ring. It's made of Stainless Surgical Steel. $9.99 More jewelery items in my store.

Halloween Flip n Fun Activity Pad GREAT For Car Trips! $4.99 or Best Offer Halloween Flip N Fun Activity Pad, Like New Condition, no writings. Shipping is just $1.75 and combined for additional purchases. Buy 3 get one free! Includes Mazes, Word Games, Hidden Pictures and More
Santa's reindeer are named Dasher, Dancer, Prancer, Vixen, Comet, Cupid, Donner and Blitzen. Oh - and of course, Rudolph
All modern references of Santa coming down the chimney can be traced to the famous poem 'The Night Before Christmas' written in 1822 by the Clement Moore. In it he describes 'And then in a twinkling I heard on the roof, the prancing and pawing of each little hoof. As I drew in my head and was turning around, down the chimney St. Nicholas came with a bound.'



Pigeon Alley Antiques & Collectibles
specializing in depression and EAPG glass, vintage and antiques. Come see our exciting selections and low prices. Gift wrapping, fast shipping and customer service!

FRANKOMA FLOWER SHAPED BOWL #200 $24.95
Daisy type button in the center with dots for the pollen. Very pretty off-white Frankoma bowl, marked #200, excellent condition.

ORNATE AND EXTREMELY LOVELY IMPERIAL OPEN SUGAR BOWL IMPERIAL GLASS CO.
vintage and victorian in design,depression glass sugar bowl,intricate details and rich design make it glitter under the lights! $24.95

Beautiful design and very useful this holiday season. Vintage pressed glass Deviled Egg Plate holds a dozen deviled eggs and has room for a sauce, sparkle for your table! $9.95
Here is an addictive yet simple game. Have fun and try to get your car out of the lot! More fun to play the parking game here than in the crowded malls where there are real fender-benders! To start the game over, just click the refresh.
The BitterMuse
The BitterMuse specializes in antiques, collectibles, books and more

Nelson's Nook
for all your holiday crafting needs. Sewing patterns, cross stitch, crochet, knitting, plastic canvas and more!

$124.99 or Best Offer This Jewelry Ticket Marker, manufactured by the Monarch Marking System Co. of Dayton, OH. is in beautiful condition. There are no dates listed on the machine, but there are quite a few patent numbers. text about the store item

Nelson's Nook
Vintage patterns starting at $3.75 and up, many more items for the home and crafts.
ITALIAN LEGEND La Befana, a kindly witch, rides a broomstick down the chimney to deliver toys into the stockings of Italian children. The legends say that Befana was sweeping her floors when the three Wise Men stopped and asked her to come to see the Baby Jesus. "No," she said, "I am too busy." Later, she changed her mind but it was too late. So, to this day, she goes out on Christmas Eve searching for the Holy Child, leaving gifts for the "holy child" in each household.
Follow the next buttons for more free gifs, animations and great deals at the Ioffer shops, along with more Holiday trivia.


Janneys Cybershay shopping
crocheted Rose afghans,Great Gifts

Wilson Distributing
Merchandise from the #1 Home Shopping Channel; Brand Name Ladies & Kids Shoes; DVD; Victoria's Secret Bra; and other items.

M & M Voice Activated Phone! $39.95 * PERFECT FOR THE CHILDREN'S ROOM! The M&M Voice Activated Animated Talking Phone and Speakerphone- the fun of those loveable M&M characters, practical convenience of handsfree use.

Toshiba Satellite 330 CDT Laptop Notebook Computer $550.00 * or Best Offer
Howdy, we sell Refurbished Laptop Notebook Computers as well. Come on in and browse and lets make a deal!
Happy Holidays!
To celebrate the New Year in Tibet, Buddhist monks create elaborate yak-butter sculptures depicting a different story or fable each year. The sculptures reach 30 feet high and are lit with special butter lamps. Awards are given for the best butter sculptures. ( good thing Tibet is chilly at that time of year!)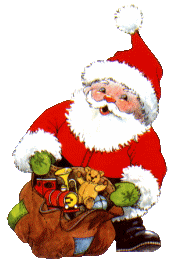 Look for specials and holiday fun on the following pages, just click the next buttons to see more Ioffer shops and holiday trivia. Or check our other Pigeon Alley Sites:
Pigeon Alley Antiques & Collectibles where we have a monthly contest. Join in and have fun!
Pigeon Alley 11 HTML and Table Code pages HTML and Table code help
Pigeon Alley this is an auction style site, Old'N'Sold.

Copyright © 2004 Phillips. All rights reserved.

Free counters provided by Andale.